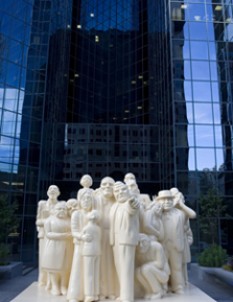 Global Access offers various packages in Web design and development of custom Content Management Systems (CMS), hosting and integration of Open Source CMS such as Drupal and WordPress, different types of Web hosting services, Search Engine Optimization & Internet Marketing and a wide-range of domain name registration services.
Why Choose Us?
With thousands of companies providing Internet solutions, why choose Global Access?  For the same reasons you would choose a family style restaurant over a fast-food outlet.  Fast-food outlets offer one-size-fits-all meals and treat you as a number.  At Global Access, we are on a first name basis with most of our clients and cater to their individual wants and needs.  We see ourselves as a "home-cooked meal" Internet solutions provider and that's why we don't have a solutions menu. Global Access customers never pay for services they don't need. They simply tell us what they want and we prepare an "à la carte" Internet solutions plan that meets their individual needs.
In addition to the personalized service we offer our customers, we also have an impressive record of uninterrupted service in our web hosting service offering. We almost never have outages and if we ever do, our customers can reach us quickly and easily to find out why and when they'll  be back up and running.
Founded in 2003
Since 2003, Global Access has partnered with businesses large and small across the globe to ensure their presence on the Internet.  Along the way, we have earned a solid reputation for superior customer service, reliability, security and providing results-oriented Internet solutions.
Many companies offer Internet solutions, but few have the credentials, infrastructure and technical expertise to efficiently deliver a reliable system to their clients. Larger companies lack personalization and customer-oriented service. They not only make it difficult to contact them, but once customers do get through, they are passed to a different individual each time they call.  To the large companies, their clients are merely numbers.
Global Access is not a large Internet solutions provider; and frankly, we don't want to be.  We prefer to offer superior service to a specific market niche. That niche consists of results-oriented businesses that prefer to be served on a one-on-one basis.
---